The Easiest Way to Catalog Your Stuff for Insurance.
What if you lost everything in your home to fire, flood, earthquake, tornado or burglary. Would you remember what you owned so you could make a claim on the contents of your home?
And how would you prove you lost an extraordinarily valuable item to the insurance company if your receipt burned up with the item?
If you've tried to make a list to inventory of what you had before, you probably know how time consuming it is AND how quickly it get's outdated.
Instead, use your phone's camera!
Once or twice a year, walk around your home with your phone and video everything you own. Narrate as you go and point out the most valuable items. It doesn't matter if you home is clean or if people are in the video.


Just do it.
And you should get close ups of the most valuable items including the make, model number and serial number.
You could break it up into multiple short videos and give them a descriptive file name. Things like Upstairs, Downstairs, Garage, Master Bedroom, etc. It will make it easier come time to find something. But that isn't necessary. It is better to have one long video than none at all.
The next step is to make sure they are stored OFF SITE. If you lose your phone, or computer this effort would be wasted because the info will be lost too.
If you already have your phone's photos and videos set up to save to the cloud you are done. If not, take the time to save it to a cloud-based drive: Google Drive, Dropbox, etc.
Many home owners never get full replacement value for their losses because they couldn't supply the insurance company with reasonable proof of what they owned. Do this to avoid such claim problems.
It only takes about 10 minutes or so, depending on how much "stuff" you own, so do it today!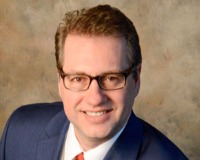 Michael Barth is a full-time Associate Broker/Realtor with an extensive knowledge of the communities along the Wasatch Front. As the former owner of Sundays Child and Kona Ice he brings over 20 years ....