Two Reasons Why You Should Reconsider Buying a For Sale By Owner Home
Here are two dangers you might face if you choose to go it alone and buy a home from a "For Sale By Owner."
1. Little recourse if the seller doesn't disclose a problem.
Most sellers don't realize that home buying is NOT a "buyer-beware" transaction. They think withholding info about defects is acceptable. And if you never get a seller to fill out and sign the Seller Property Disclosure Form, you don't have any proof in a court of law that the seller lied to you. Sellers don't even know about this handy 7-page form unless they are coached by an agent. It is only available to licensed Realtors.
2. You can lose your Earnest Money
The precedents in the law allow buyers to cancel a sales contract within a specified deadline for acceptable reasons and still have their earnest money returned. If you give that money to a For Sale By Owner, good luck getting it back. If you use an agent to buy, that money is kept in a brokerage account and is easily and quickly returned.
Plus you could pay too much for the home since agents know when and were to apply pressure to get their clients a lower price.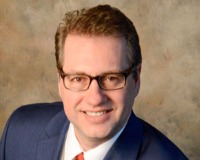 Michael Barth is a full-time Associate Broker/Realtor with an extensive knowledge of the communities along the Wasatch Front. As the former owner of Sundays Child and Kona Ice he brings over 20 years ....