Use A Home Equity Line Of Credit As Your Savings Account
One of the benefits of being a homeowner with some equity in your home is that you can use this little trick.
If you are a disciplined saver, don't waste your money building up a traditional savings account. Remember banks are only offering peanuts in interest, anyway. Instead use this strategy to save thousands of dollars AND still have peace of mind.
Get a Home Equity Line of Credit.
They are free and the interest rate is very low. Since it is a line of credit you only need to use it for emergencies. Emergencies can include costly home or car repairs, unexpected college expenses and more. It will replace a pile of money in a savings account - money that's just sitting there and not working for you.
What should you do with the money you normally saved every month?
Use that money to pay a little extra towards your mortgage's principal. That will shave years off your 30-year mortgage and save you tens of thousands of dollars over the life of the loan. This strategy is a win-win. You save more money than you would ever earn in a traditional savings account AND you still have your "emergency fund" in the form of a Home Equity Line of Credit.
Here are the advantages:
1. You only have to pay back the interest. You will want to pay more than that to pay it off, but it is nice to know that in extreme difficulties you will only have to pay the interest each month. In fact, the money you were paying extra to principal could be used to pay this emergency debt off.
2. That interest is tax deductible. It is just like your mortgage in the eyes of the IRS. You don't get that benefit from a savings account or credit cards. (UPDATE: This will go away with the 2018 Tax Reforms, depending on your situation. So, check with your accountant. However, the other advantages far outweigh the tax deduction.)
3. It can sit idle at no cost. It is free money just sitting there for when you really need it. And after you pay off your little emergency it can go back to being idle. And start putting that monthly amount back to principal again.
And to make things even better. Go ahead and charge that emergency on a personal credit card but pay it off in full with a check drawn from your Home Equity Line when the statement is due. It's more convenient, plus you get an extra 28 days of interest free funds.
Keep in mind that most Home Equity Lines have a time limit, usually ten years, then it converts to an amortized loan. So be careful when it is about to expire. Try not to have a balance at ten years. Then if your balance is zero, you can close it and open a new one. That's allowed, you know.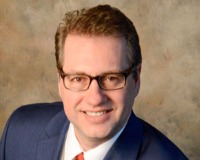 Michael Barth is a full-time Associate Broker/Realtor with an extensive knowledge of the communities along the Wasatch Front. As the former owner of Sundays Child and Kona Ice he brings over 20 years ....